Nowadays teenager like to play with makeup, including me.
BUT......
Foundation
might be a little to
heavy
for our baby skin , so what can we substitute it with?
BB cream is something super fanstastic! Its like an iPhone. iPhone can go internet , upload photos , take pictures, call, sms ,mms and listen to songs. But of course not that efficient la rite?
So, BB cream same same. It has pro and cons la, it can conceal blemishes and scars , as a sunscreen , foundation! It doesn't clog pores and it moisturizes your skin too.
So here is the packaging: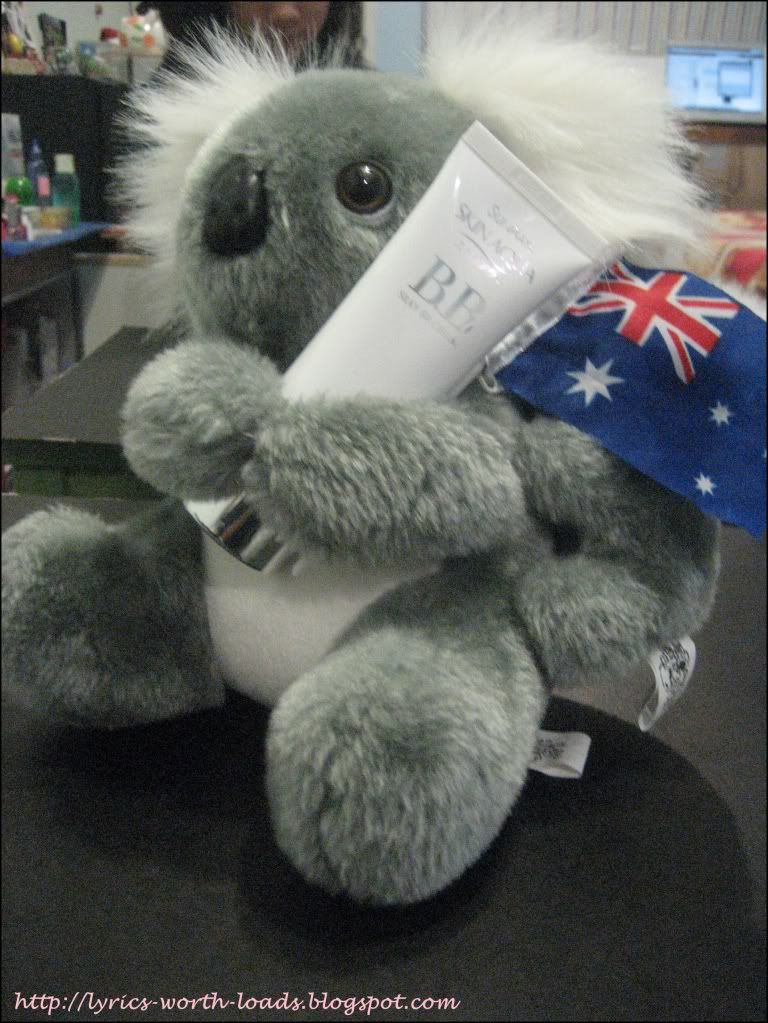 * the koala is mine!
The coverage is good! It smoothens your skin, its like

snow

on your skin once applied.*my personal opinion.
It is also really easy to apply, easy to manouver too! Its gives a matte finish after applying so its good for a nude look!
It suits skin colour immediately after applying, so its no mess thinking how to suit the skin colour back.
I love this BB cream more than the skin food one! Skin Food is good but to me this is better! superb better!
PRICE: RM48.90 for 40g
* will update on the colour and texture later since i am busy nao!
*sorry!
byebye.
bubbly.