*please click on the available nuffnang ads. Thanks.
Hey peeps! Sorry for not posting for a week due to certain things even though I am on a 2 weeks break but never fun as I have to study and revise for PMR! Suck rite?
Okay, forget about that! Now, i will be telling you my current fave youtuber! Normally , i hooked on to youtube for the makeup tutorials, hair tutorials and all but not music but now I basically don't watch the
beauty channels
but
MUSIC CHANNELS
! They are as greats as those even though they are in
different genre
.
He is AWESOME! He is so AMAZING!
Basically, I found him through a
t
v show- The Voice
I saw him competing with
James Ng
I thought he was really good and so I searched him up on google and I found his
Youtube channel
and his
facebook fanpage
where people can
contact him there through 1 to 1
and he will
definitely
reply you back!
SEE?
I TOLD YOU!
Here's how his FB page looks like: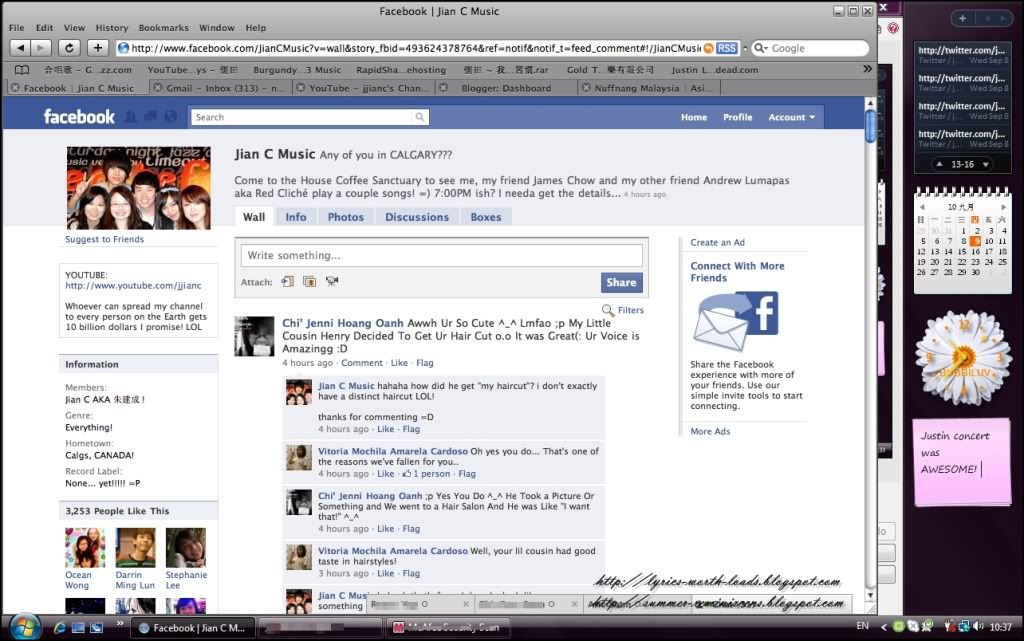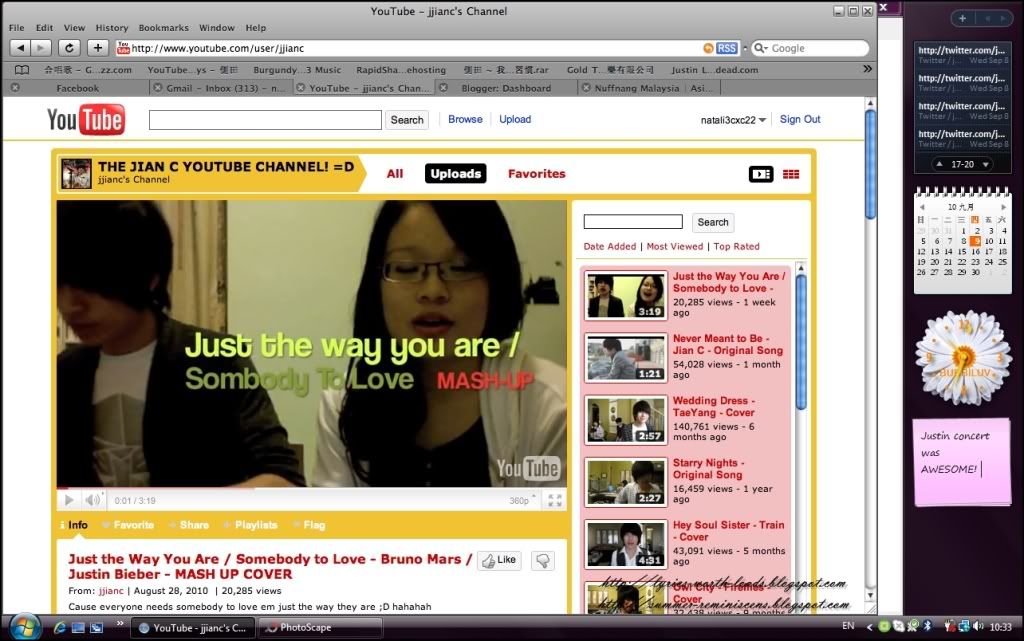 So basically, his music is simple but comfortable to listen to.
For videos, please proceed to his youtube page.
* I have already used the ring tone for my own phone so do so too!
SPREAD THE WORD PEOPLE, TELL PEOPLE WHO JIANC IS!
JIAN C, YOU ARE AMAZING JUST THE YOU ARE! SO KEEP WRITING GOOD SONGS!
*all photo edited by using photoscape.