Hello! Yesterday didn't end up updating because I arrived home late.
Yesterday, me, sis and mom went out to shop since its
MYES!
SO this is what I wore: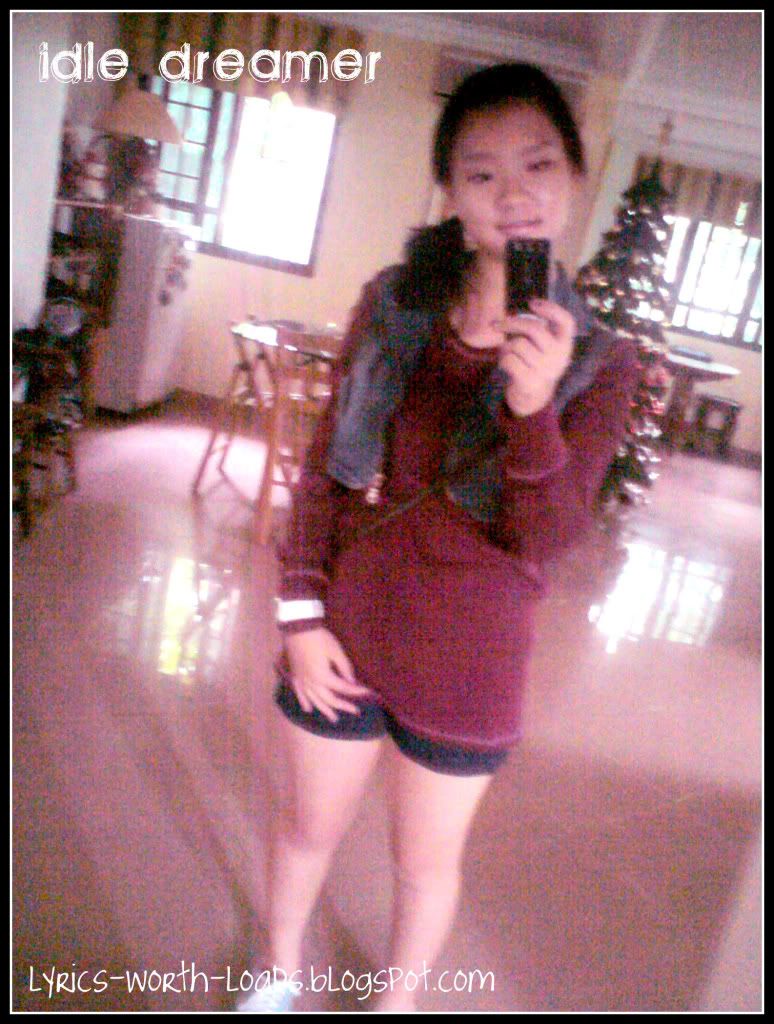 Top: Gap long sleeve.
Outer: Momoe jeans singlet.
Bottom: high waist jeans shorts.
Bag; Tommy.H sling bag.
Shoes: Rubi by Cotton On- blue and white stripes converse.
Watch: Guess white.
- I wore a pair of false lashes and ONLY with BB cream!
-Applied Shea Butter lotion before heading out to keep my skin supple!
Then, we took a taxi to
KLSOGO
, to get ourselves a
pair of jeans
since over there are
tones of brands and designs for you to choose!
All of us bought ourselves a pair that fits us most! And its less than 70 bugs each pair!
After that, we took the train down to Hang Tuah station to do a switch to head to Times Square for a walk to grab some cheap tees but too bad nothing I LIKE! So means
MONEY SAVED
more to spend in
UNIQLO
!
We walked until our legs feels nothing like our legs at all! Then we head over to
UNIQLO
in Farenheit88!
We bought tones! I mean tones!
Each spend
over 200
there,
Ohh-EMM-GEE
! But all
worth it , seriously.
I camwhored in the fitting cubicle! Love the lightings there, nice, superb awesome!
Here they are:
* but this I didn't purchase! Saw another better one!
SO, yeah basically all summorized.
WE BOUGHT ALOT, SPENT A LOT!
We were there again after our japanese class today!
Had fun!
got to go.
byebye,
bubbly.