哈咯,大家好!我回来了。
halo! I am back after nearly a month!
Sorry I was busy for the pass weeks so thats why! Sorry!
This time will be a eyemake tutorial once again - its a purple eyemake tutorial!
I chose this color bacause its really warm and soothing colour and i think it kinda suits the season.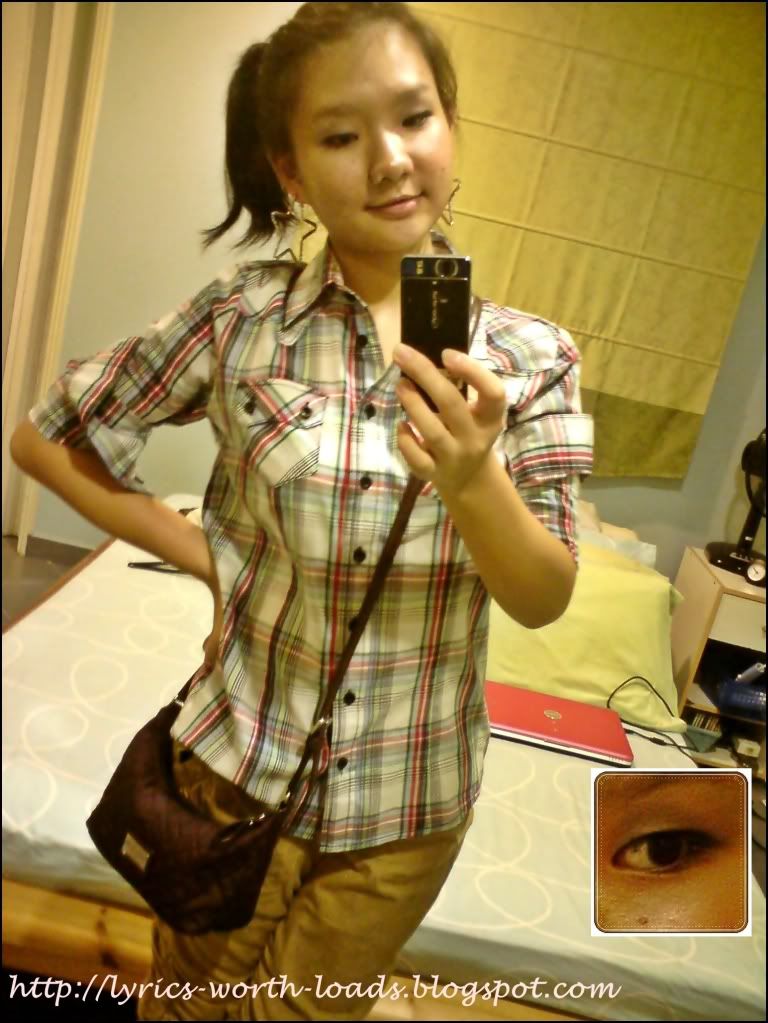 Put on concealer and BB cream or foundation as base.
fill brows if desire.
擦上concealer和BBcream 或foundation。
填上眼眉,若要。
use a cream shadow base and apply on crease.
then use purple shadow to apply on half your lids.use a blue shadow to blend with purple shadow with a blending brush.
用膏状的眼妆底涂在整个眼窝。
然后,用紫色的shadow擦在半个眼窝(从眼头到眼中)
再用蓝色的shadow擦在紫色的shadow上然后就可以开始把颜色匀开!
then follow up with a pink shadow to blend at the end of your eye. blend it inwards!
Then use a dash of gold shadow to dab on the beginning of your eyes.
line your eyes with a liquid liner and then line your 3/4 of your bottom lash line with a purple eyeshadow. then apply on a layer of mascara the volumizing ones!
用粉红眼影将它在眼尾匀开。
再用金色的眼影涂在眼前-眼中。然后,用liquidliner 画眼线。下眼线,用紫色眼影画3/4的眼线。然后,卷你的眼睫毛再擦上一层mascara就行了!
for cheeks:
use cheek tint and dab on apples of cheeks.
use lip concealer to conceal lips and then put on a layer of cheek tint/lip tint then put on a thin layer of lip gloss.
maquillage cream shadow base
maquillage duo purple and gold
M.A.C devoted poppy in fall deeply
etude house oh my eyeline
maybelline magnum volume express super film
benefit vip liggloss in bubblegum.
* picture not clear due to camera and lighting.
all taken with C510.
bye bye.
bubbly.