Hello!
I have been updating quite frequently as I have been popping out with tones of ideas when I was
reading through blogs like
pearlykelly
melludee
Emy
They are just awesome! I really love reading them, they are just so inspiring at all times to me, this makes me want to blog even more when I see the amount of followers they have!
Okay, besides that is about Emy's giveaway!
I usually take part in giveaways on youtube by makeup guru's, but never won any of them actually!
So this time I am going to try my luck on Emy's one!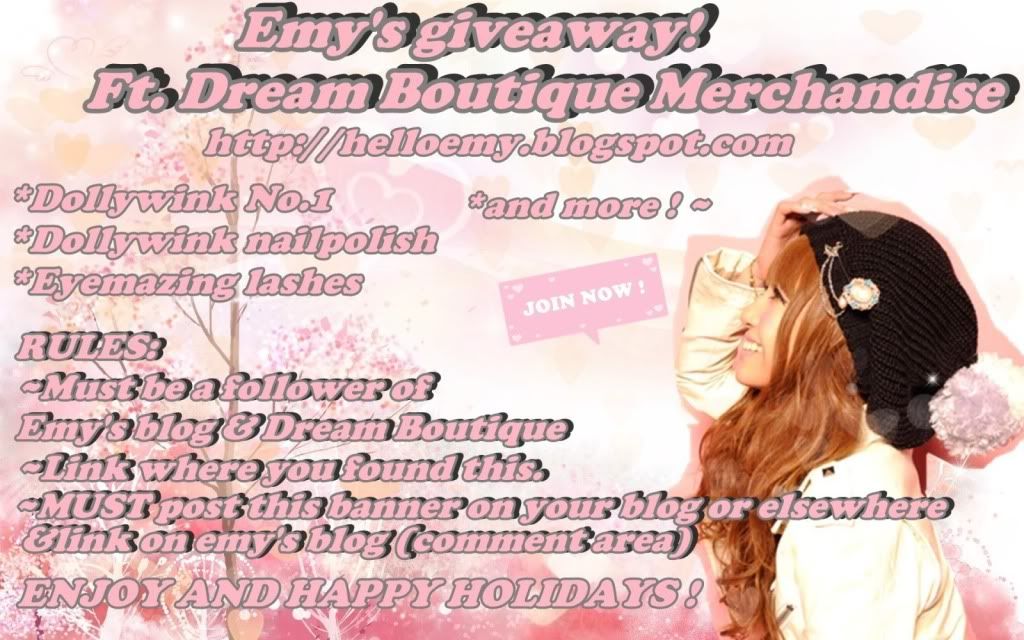 I found this on Melludee's blog-
melludee
So if you are interested! go to her blog!and do the same!
byebye,
bubbly.